SUBDIRECCIÓN DE APRENDIZAJE. FORMACIÓN EN IDIOMAS
INGLÉS PARA PUESTOS DE SECRETARÍA
¿Qué voy a aprender?
Entender y aprender a usar expresiones de la lengua inglesa para gestionar adecuadamenate las comunicaciones, que derivadas de sus tareas profesionales debe atender en esta lengua: atender visitas, concertar citas, comunicación telefónica, electrónica, gestión de viajes ...
Dirigido a:
Empleados púbicos al servicio de las Administraciones Públicas que presten servicios en puestos de secretarías de altos cargos.
Inscripción:
Esta acción formativa no se encuentra en periodo de inscripción.
El número máximo de alumnos será de 15, y se seleccionarán teniendo en cuenta los criterios publicados en la convocatoria.
Contenidos:
Introduction / On the Phone:
"Introduction to the Course"; "On the phone – identifying yourself and getting through" , "On the phone – I'm afraid +… / offering to take a message"
Writing emails:
"Frameworks for effective emails"; "Being clear and concise"
Making Contact:
"Small talk"; "Receiving visitors"
Emails & Letters – introductions, requests & enquiries:
"Introducing yourself"; "Greetings, opening lines & endings"; "Enquiries & requests in emails & letters"
Writing emails:
"Avoiding misunderstandings"; "Being sensitive"
Social English:
"Small talk – the weather"; "Talking about plans"; "Dialogues - host & visitor"
Invitations and Letters:
"Inviting – accepting & declining"; "When to write a letter"; "Business letter formats"
Schedules:
"Speaking about plans for the day"; "Future plans"
Getting things done on the phone:
"Asking for services"; "Making appointments"; "Getting what you want"
Messages & Note Taking on the Phone:
"Getting the message right"; "Making sure you've understood"; "Note taking"; "Leaving a voicemail message"
Organizing an event:
"Organizing the training"; "Choosing lunch"
Notes & Minutes:
"Developing note taking skills"; "Writing up the minutes"; "Purpose of minutes"; "Different styles of minutes"
Can I call you back?:
"Making calls successfully"; "Receiving class"; "Overcoming difficulties"
Docentes:
D. ANDY FERGUSON

D. FIDEL GONZALEZ LACARTA
Profesor de inglés
Información complementaria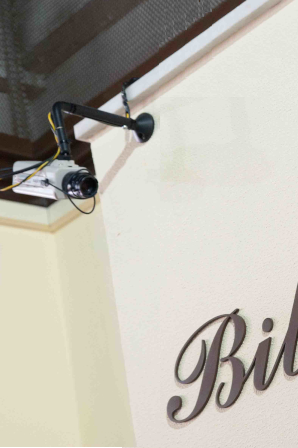 Calendario / Duración
De 04/06/2018 a 08/06/2018.
25 HORAS horas lectivas.
Horario
9:00 - 14:30
Lugar de celebración
AULA 2.4
INAP C/ Atocha, 106 - Madrid - Aula 2.4
Modalidad
PRESENCIAL
Programa
Sin programa
Subprograma
Sin subprograma
Convocatoria
Resolución de 20/03/2018, BOE de 22/03/2018.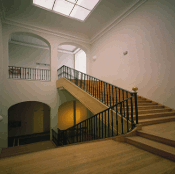 Más información
Incidencias técnicas
Correo electrónico: cau@inap.es
Información sobre la actividad
Coordinador INAP:
Dirección postal: c/ Atocha, 106, 28012. Madrid.
Información sobre otras actividades del INAP: