SUBDIRECCIÓN DE APRENDIZAJE. FORMACIÓN EN IDIOMAS
INTENSIVO DE INGLÉS
¿Qué voy a aprender?
Perfeccionar el conocimiento de la lengua inglesa, especialmente el lenguaje oral, mediante la realización de actividades íntegramente en dicho idioma.
Dirigido a:
Empleados públicos al servicio de las Administraciones Públicas que posean un conocimiento internedio-alto de la lengua inglesa y necesiten el inglés para el desarrollo de su puesto de trabajo.
Inscripción:
Esta acción formativa no se encuentra en periodo de inscripción.
El número máximo de alumnos será de 32, y se seleccionarán teniendo en cuenta los criterios publicados en la convocatoria.
Contenidos:
PRONUNCIATION
Silent letters. Some difficult words to pronounce. Stressed and unstressed syllables. The way natives speak – linking words. Chunking. Stress for emphasis. Sound Scripting.
LANGUAGE SKILLS
Everyday English – Discourse Markers. Communication styles. Understanding British English. John Steinbeck – Tortilla Flat. Social English –some common collocations.
MEETINGS
Meeting procedure & useful vocabulary. Strategies for handling difficult questions. Expressing opinions & giving reasons. Dealing with questions. Problems & problem solving. Softening. Useful expressions. Case study. Meeting planner. Meeting evaluation.
GRAMMAR
Phrasal verbs – miscellaneous 3. Business speak. Complicated questions. Mistakes that change the meaning. Phrasal verbs -. miscellaneous 4. Modifying comparatives. The + place. Radically different structures. Phrasal verbs -.miscellaneous 5. Confusing verbs. Verb + in, verb + on. Extra words. Native mistakes.
GRAMMAR REVIEW- VOCABULARY – EMAIL WRITING - MISCELLANEOUS
Docentes:
Dª. JEZ BECKETT
Profesora de inglés empresa Diverbo
D. JONATHAN KEARNS .
Profesor de inglés empresa Diverbo
D. JASON MCDONALD .

D. ENRIQUE MENOR .
Profesor de inglés empresa Diverbo
Dª. SORAYA RODRIGUEZ
Profesora inglés academia Diverbo
Información complementaria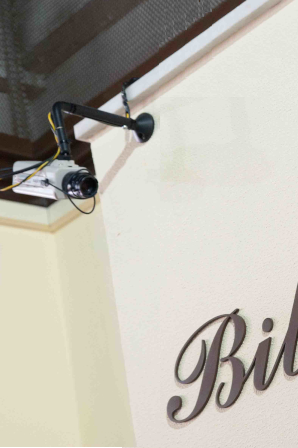 Calendario / Duración
De 23/11/2015 a 27/11/2015.
5 DÍAS - 50 HORAS horas lectivas.
Horario
9,00 a 19,00 h.
Lugar de celebración
AULA 3
ALCALÁ DE HENARES
Modalidad
PRESENCIAL
Programa
Sin programa
Subprograma
Sin subprograma
Convocatoria
Resolución de 13/05/2015, BOE de 19/05/2015.
Más información
Incidencias técnicas
Correo electrónico: cau@inap.es
Información sobre la actividad
Coordinador INAP:
Dirección postal: c/ Atocha, 106, 28012. Madrid.
Información sobre otras actividades del INAP: