SUBDIRECCIÓN DE APRENDIZAJE. FORMACIÓN EN IDIOMAS
ATENCIÓN TELEFÓNICA EN INGLÉS - TELEPHONING IN ENGLISH
¿Qué voy a aprender?
Dar a conocer las nociones necesarias para una buena atención telefónica en inglés.
Dirigido a:
Empleados públicos al servicio de las Administraciones Públicas que requieran este curso específico para el desarrollo de sus funciones.
Inscripción:
Esta acción formativa no se encuentra en periodo de inscripción.
El número máximo de alumnos será de 15, y se seleccionarán teniendo en cuenta los criterios publicados en la convocatoria.
Contenidos:
Introduction: Description of companies and Public Institutions Unit 1. General notions a. Answering the phone b. Making and taking calls c. Reasons for calling d. Leaving messages Unit 1.1. General notions a. Taking messages b. Asking for repetition and clarifying c. Ending the call Unit 2. Everyday phone calls a. Booking hotels and restaurants b. Booking transport c. Dealing with telephone problems Unit 2.1. Everyday phone calls a. Recorded information and phone menus b. Leaving voicemail messages c. Grammar refresher: modal verbs Unit 3. Telephone skills a. Sounding friendly and polite b. Planning a call c. Telephone manner Unit 3.1. Telephone skills a. Small talk b. Formal and informal c. Grammar refresher: conditionals Unit 4. Phone calls with costumers/colleagues a. Making appointments b. Inviting people Unit 4.1. Phone calls with costumers/colleagues a. Confirming arrangements b. A conference call Unit 5. Commercial phone calls a. Placing an order b. Solving problems Exam
Docentes:
Dª. MARLÉN QUINTERO
PROFESORA CAMBRIDGE INSTITUTE
Información complementaria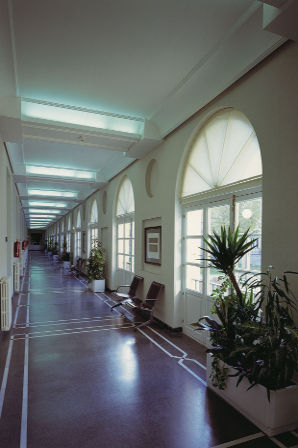 Calendario / Duración
De 26/05/2014 a 30/05/2014.
20 horas horas lectivas.
Horario
16,00 - 20,00
Lugar de celebración
AULA 1.5
INAP C/ Atocha, 106 (Madrid)
Modalidad
PRESENCIAL
Programa
Sin programa
Subprograma
Sin subprograma
Convocatoria
Resolución de 19/02/2014, BOE de 25/02/2014.
Más información
Incidencias técnicas
Correo electrónico: cau@inap.es
Información sobre la actividad
Coordinador INAP:
Dirección postal: c/ Atocha, 106, 28012. Madrid.
Información sobre otras actividades del INAP: