SUBDIRECCIÓN DE APRENDIZAJE. FORMACIÓN EN IDIOMAS
INGLÉS PARA PUESTOS DE SECRETARÍA
¿Qué voy a aprender?
Mejorar y ampliar conocimientos en lengua inglesa, haciendo hincapié en frases, expresiones, etc. concretas para puestos de secretarias.
Dirigido a:
Empleados púbicos al servicio de las Administraciones Públicas que presten servicios en puestos de secretaías de altos cargos.
Inscripción:
Esta acción formativa no se encuentra en periodo de inscripción.
El número máximo de alumnos será de 15, y se seleccionarán teniendo en cuenta los criterios publicados en la convocatoria.
Contenidos:
1 People at work. Organogram. Description of companies and Public Institutions
2 Visits. Wolcome. Making introductions. Starting a conversation.
3 On the phone. Making and taking calls. Saying and understanding telephone numbers. Spelling. Telephone expressions. Leaving voice mail.
4 Letteer and e-mails. Taking a written message. Formal letters. Internal correspondence. Electronic correspondence.
5 Bookings. Arranging meetings and appointments. Making a reservation for a business trip: flights, hotels, other means of transport. Making a restaurant reservation.
6 Placing an order of office supply. Office equipment. Stationary. Dealing with complaints.
7 Office duties. Difference between skills, tasks and duties. Describing people. Job Interviews. Cultural awareness.
8 Working with computers. Computer terminology. New technologies. The internet
Docentes:
Dª. MARLÉN QUINTERO
PROFESORA CAMBRIDGE INSTITUTE
Información complementaria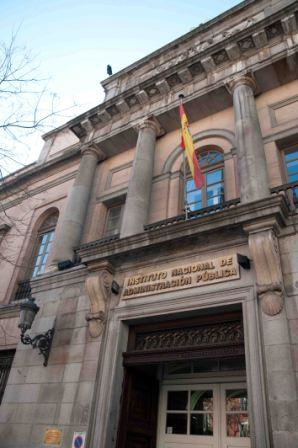 Calendario / Duración
De 21/04/2014 a 25/04/2014.
25 HORAS horas lectivas.
Horario
9:00 - 14:30
Lugar de celebración
AULA 1.5
INAP C/ Atocha, 106 - Madrid
Modalidad
PRESENCIAL
Programa
Sin programa
Subprograma
Sin subprograma
Convocatoria
Resolución de 19/02/2014, BOE de 25/02/2014.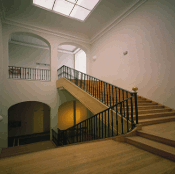 Más información
Incidencias técnicas
Correo electrónico: cau@inap.es
Información sobre la actividad
Coordinador INAP:
Dirección postal: c/ Atocha, 106, 28012. Madrid.
Información sobre otras actividades del INAP: